Podcast: Play in new window | Download
In this episode of The Metaphysical Mysteries Podcast, Tom and Terry will be interviewing Kimberly Meredith: Psychic Medium and Author. Kimberly is also a medical intuitive, trance channeler, psychic surgeon, hands-on healer, and spiritual teacher. She has had two near-death experiences, which she will discuss more in detail through the episode.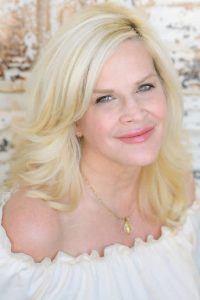 Kimberly Meredith Psychic Medium
Over the years, Kimberly has had healing capabilities that have come through and she has been tested by a variety of people including Dr. Norman Shealy out of Missouri. He has also stated that Kimberly "is omitting a certain level of scalar energy." Kimberly has also worked with a former astronaut to get additional testing on her and her abilities and also Psy Tek, which is a subtle energy laboratory.
Ever since she was little, Kimberly felt that this path was gifted to her. Her great-grandmother was even a shaman as well. From an early age, she was already communicating with the paranormal, healing animals, and also doing energy healing on her grandmother.
Awakening to the 5th Dimension
Kimberly has recently released a new book – "Awakening to the 5th Dimension" in December of 2021. In this new book, she offers something revolutionary to readers – a new dimension of healing. Kimberly Meredith discovered her healing gifts after two near-death experiences in 2013.  She is now one of the most in-demand medical intuitive healers in the nation, traveling the country to speak at events, appearing at major consciousness and global virtual events, and offering healing to those who are desperately in need.
If you're suffering from chronic illness and persistent symptoms, this book holds a revolutionary solution. Prepare to discover a new dimension of healing.
The Healing Trilogy Center
16200 Ventura Blvd., Suite 404
Encino, CA 91436
Kimberlymeredith11@gmail.com
818-754-4310
Website: https://www.thehealingtrilogy.com/
Facebook: https://www.facebook.com/kimberlymeredith11/
Twitter: https://twitter.com/HealingTrilogy
YouTube: https://www.youtube.com/channel/UCFx5aRrHwcIaKK6dWu0As3w
Instagram: https://www.instagram.com/meredith.kimberly
Tiktok: https://www.tiktok.com/@kimberlymeredith11
About The Metaphysical Mysteries Podcast
The Metaphysical Mysteries Podcast focuses on metaphysical principles, state-of-the-art science, and also, the practical application to help metaphysics make sense in today's world. We discuss what metaphysics is, explain it, and connect it to other modalities. (sound healing, astral travel, reiki, psychics, energy, etc.). Practical applications demonstrating how these concepts are useful on a daily basis, with actual scenarios where applicable.
The Metaphysical Mysteries Podcast is the "go-to" place for everything metaphysical. We feature guests such as researchers, doctors, authors, scientists, and practitioners. Each episode also offers high-quality research about metaphysical topics. Interested in becoming a featured guest on The Metaphysical Mysteries Podcast? Register to become a guest here!