Podcast: Play in new window | Download
All About Animal Communicator Cyndie Lepori
We all wonder what animals are thinking or feeling. What goes on inside their heads? What range of feelings do they have? Where do they go after they pass away? Animal Communicator Cyndie Lepori has the knowledge and power to understand animals. Cyndie is the latest guest on The Metaphysical Mysteries Podcast. The Metaphysical Mysteries Podcast has had many guests from different backgrounds and industries: psychics, mediums, healers, paranormal investigators and more. We are excited to share that this is our first episode that has featured an animal communicator. Cyndi is also a psychic medium. However, this episode will focus on her work as an animal communicator.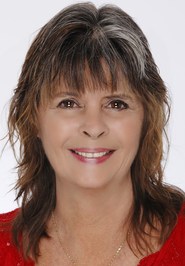 Who is Cyndie Lepori?
Cyndie Lepori is a bestselling author, speaker, dolphin emissary, and activist. She has written for Species Link Magazine and contributed to the Whales and Dolphins Summit in Hawaii. She left a nursing career to fully immerse herself in healing, teaching, and dolphin/ocean activist work. Also, she sailed throughout the Gulf of Mexico and the Caribbean living on her own sailboat for five years.
Her Work with Animals, Metaphysics, and Spirituality
During the Gulf Oil Crisis, she personally rescued countless dolphins, birds, and other wildlife, and coordinated rescue efforts all over the Gulf.  Linda Shay certified her as a Dolphin Energy Practitioner. Additionally, Cyndie is a Level 13 Ascension Reiki Master Teacher since 1994. She is also a certified channeler and medium and has the Mantle of Authority. The Mantle of Authority gives her the power to "remove and heal karmic records and patterns, assist negative energies and entities to be healed and removed from properties and people." You can learn more about her and her animal services with Dolphin Hugs 4U2 at www.dolphinhugs4u2.net.
Many of our pet's souls follow us, just like our relatives do. Our bodies are not who we are, so that goes along with our pets too. I think we have a group of souls that we have agreed to interact with on this planet. Some of them are animals and some of them are humans. These animals could be birds or dolphins…you never know because they come in all different forms." – Cyndie Lepori
How Cyndie Communicates With Animals
Most of the animal communication that Cyndi does is for individuals who are concerned about the health of their animal. They want to make sure their animal is getting the best nutrition and if they are happy with their lives. Those are some of the most frequently asked questions that Cyndie receives. Additionally, she can see what happens to animals on the "other side" of death. In a way, she has double the skills to help people feel at peace with what happens to their animals. In many of these situations, the animal goes back to their owners again and again.
About The Metaphysical Mysteries Podcast
The Metaphysical Mysteries Podcast is your source for insight, tools about metaphysical, and also health-related ideas. We have also featured guests in a variety of fields: psychics, nurses, healers, mediums, paranormal investigators, and more. Learn and share in living more awake, aware, and conscious in your everyday life. Start living your life more fulfilled in all areas. Gain the insight and learn the tools to find your soul's purpose. Overall, find your path to living your soul expression more happily and abundantly. Want to become a guest on our podcast? Register here.