Podcast: Play in new window | Download
Interview With Barry Shore: Mental Wellness Activist, Change Maker, and Life Transformer
Don't worry, be happy! Dr. Terry and Tom are back with another episode of The Metaphysical Mysteries Podcast. Todays guest is Barry Shore, from The Barry Shore Show who is also known as "The Ambassador of Joy". He is a Mental Wellness Activist, change maker, and life transformer whose profound message of JOY is being embraced globally.
"We Are Immortal Beings In The Real Sense"
"We are immortal beings, experiencing life fully", exclaims Barry Shore who is very excited and humbled to be on the show and explains the totality of this episode's topic: stress and how to find happiness. Barry will be discussing the 3 fundamentals of life:
1.Life Has Purpose
2. Go M.A.D. (Make A Difference)
3. Uncover And Unlock The Power, Secrets And Mysteries Of Everyday Words And Terms
SMILE is one of the most important words that you will internalize, utilize and leverage in your entire life. That is because SMILE stands for: Seeing Miracles In Life Every Day. If you haven't seen miracles happen in your life yet, Barry will show you how to find them. He's been seeing miracles in his life every day.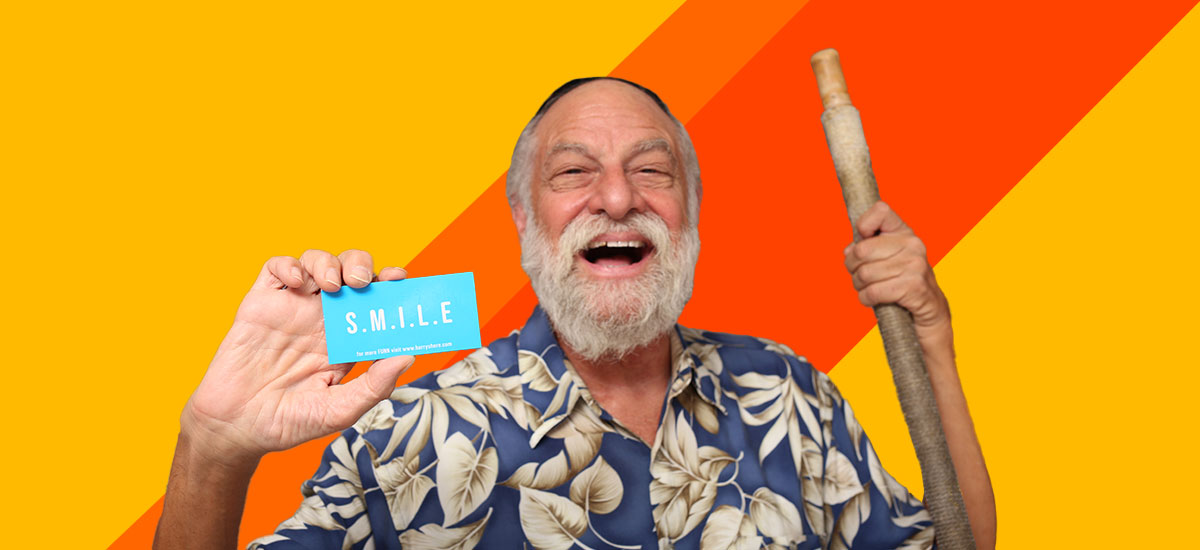 About Barry Shore
Barry is the man who was completely paralyzed overnight from a rare disease and built a system to enable YOU to Live in JOY, daily. He is also a Mental Health Activist, having known deep trauma and despair. In addition, he is a successful serial entrepreneur with 2 multi-million dollar exits, 3 issued US Patents, and a vision for enabling people to donate money at no cost. Yes, You're reading right. He's a best-selling author. A successful podcaster with more than 3 million. A sought after Business Consultant and Coach.
Most importantly, he's been married for over 45 years and has 2 grandchildren. Barry has been privileged to Found and Nurture and Grow the World Wide KEEP SMILING Movement? To date more than 3.2 Million JOY Cards have been shared for free. They save lives. Enhance marriages. And help people to live happier, healthier lives. None of the above was done without the help of Remarkable Wonder-filled Loving Beings who understand that the JOY of LIVING Can be summed up in a word….. GIVING.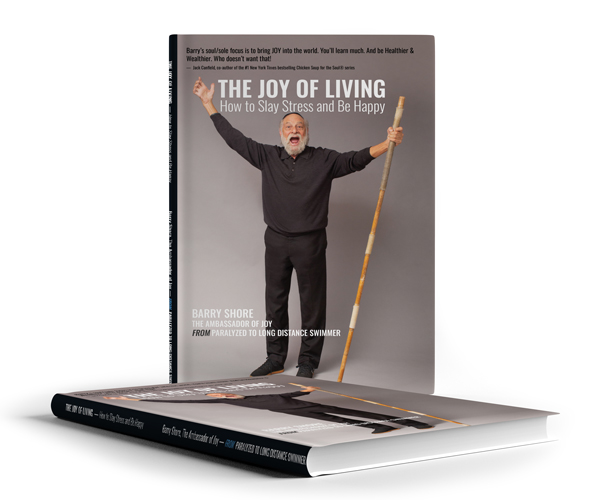 Barry's Book – "The JOY of LIVING: How to Slay Stress and Be Happy"
The JOY of LIVING (™) is Your passport to being Healthier and Wealthier. Barry Shore, the Ambassador of JOY, reveals the 11 Strategies that You can use to slay stress and be happy….no matter the circumstance. Imagine standing up in the morning fully healthy and in the hospital that evening completely paralyzed; and not from a car accident or a spinal injury, but a rare disease. You'll join the journey as Barry moves from paralysis to now swimming 2 miles per day, 6 days a week. All with a SMILE. You'll use these Strategies and transform Your world. Purchase on Amazon.
Website and Social Media
Website | Facebook | Instagram | LinkedIn | Twitter
About The Metaphysical Mysteries
The Metaphysical Mysteries Podcast is the "go-to" place for everything metaphysical. We feature guests such as researchers, doctors, authors, scientists, and practitioners. Each episode also offers high-quality research about metaphysical topics. Interested in becoming a featured guest on The Metaphysical Mysteries Podcast? Register to become a guest here!