Podcast: Play in new window | Download
Tom Whitmore: MJ-12 Researcher MUFON Board Member
Terry and Tom are back with another fascinating guest – UFO and MJ-12 researcher Tom Whitmore from the San Antonio area. He is a board member and a current investigator for MUFON – a mutual UFO network. Tom Whitmore went to school at Portland State University and majored in business and finance and is a financial analyst. Tom has had a long-term interest in UFOs starting in the 1960s and in addition to being a MUFON board member, he has a special interest in the MJ-12 affair.
When he was a child, Tom started reading Donald Keyhoe's books on UFOs. Back then, UFOs were frequently in the news. Additionally, Tom has always been an avid history reader especially European history and the Soviet Union – which lead to an interest in espionage and intelligence. In the late 80s when the MJ-12 documents came out, his first impression was that they might have something to do with espionage and with intelligence work. That is where Tom Whitmore's interest in UFOs and history converge. He has generally been interested in UFOs but he has had a keen and particular interest in MJ-12.
The MJ-12 Program
In the late 70s, a UFO researcher by the name of William More and a well-known researcher by the name of Stan Friedman came across the so-called Roswell incident. Both of them interviewed a number of witnesses. Bill Moore in particular, came out with a book known as "The Roswell Incident" with Charles Berlitz. This may have kicked off a series of counter-measures from the Air Force and from the defense intelligence agency, and even the CIA. The organization is claimed to be the code name of an alleged secret committee of scientists, military leaders, and government officials, formed in 1947 by an executive order by U.S. President Harry S. Truman to facilitate recovery and investigation of alien spacecraft.
Tom Whitmore has a blog (https://tomwhitmoreblog.wordpress.com/) and writes research papers on things that were considered "secret" or are "top secret".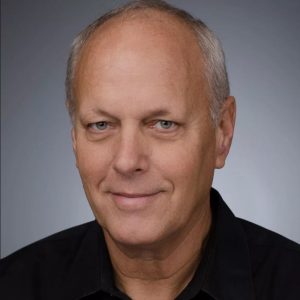 About Tom Whitmore
Tom has been a MUFON member since 1990 and has served as a MUFON State Section Director for Texas. He has served on the MUFON Board of Directors since 1995. Tom holds the Chartered Financial Analyst certification from the CFA Institute. Tom is employed as a financial analyst with a local corporation. Formerly CEO of a $220mm financial institution for seven years.
A few of Tom's interests include: crash retrievals, and military/intelligence involvement. Tom is an avid reader of history and current events. He spends his spare time playing guitar and he is a passionate music lover. Other activities include hiking, biking, swimming, running and camping. Tom lives with his wife Marilyn and their daughter, Julia, who will attend Texas State University in San Marcos.
About The Metaphysical Mysteries Podcast
The Metaphysical Mysteries Podcast focuses on metaphysical principles, state-of-the-art science, and also, the practical application to help metaphysics make sense in today's world. We also discuss what metaphysics is, explain it, and connect it to other modalities. (sound healing, astral travel, reiki, psychics, energy, etc.). Practical applications demonstrating how these concepts are useful on a daily basis, with actual scenarios where applicable.
The Metaphysical Mysteries Podcast is the "go-to" place for everything metaphysical. We feature guests such as researchers, doctors, authors, scientists, and practitioners. Each episode also offers high-quality research about metaphysical topics. Interested in becoming a featured guest on The Metaphysical Mysteries Podcast? Register to become a guest here!