Podcast: Play in new window | Download
Michelle Bunting On Sound Therapy and Channeling Seth
Psychic medium Michelle Bunting is back on the show! She joins Terry and Tom for Season 2 on The Metaphysical Mysteries Podcast. Michelle is from New Jersey and she refers to herself as The Conscious Cultivator and her website is. In this episode, Michelle will be discussing her work with sound therapy and channeling Seth – a collective consciousness being.  A lot has happened for Michelle since the first time she was on The Metaphysical Mysteries Podcast in season 1.
Michelle has been guided and has utilized her ability to channel and weave in the energy that is love, back into the crystal bowl frequencies that she learned how to play. She got into sound therapy when she got into crystal bowl baths. At this point, she started to notice things occurring within her body. What really stuck out was at the end of the sessions when people would sit up and share their experiences and they started to share that they had come in with pain, post-surgical opportunities, and they were now no longer in pain.
Integrating Crystal Bowls and Sound Baths In Her Practice
That really impacted Michelle, whose family members suffer from chronic pain. She had gone to another sound bath where she was laying down and experiencing all the frequencies that move you into harmony and alignment with all that is. At that point, the individual's communication highway becomes very easy for you to have that connection, to receive clarity and to have any experiences or communications that are necessary for you to move to your next level of awakening.
During a session, Michelle heard a voice that suggested that she get sound bowls for herself. Now, she has immersed herself into sound therapy and has integrated it into her practice. She typically does an hour in public session with 1 on 1 groups, groups of 2 all the way up to 20. If you are interested in registering for a crystal bowl/sound bath class in New Jersey, you can visit https://theconsciousnesscultivator.com/events.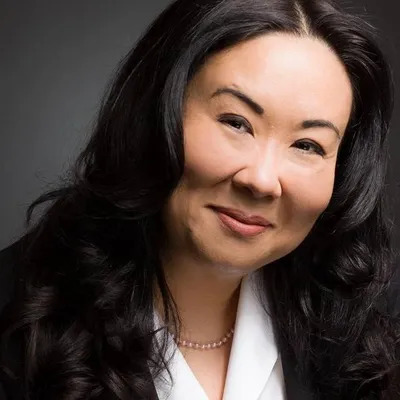 About Michelle Bunting
Michelle Bunting began her journey in 2018 with a deep interest in past life regression. She did dozens of them for herself and others. Then came a regression that wasn't a regression, it was an opening, an experience of the Universe, and the preparation for her becoming a channel – although she didn't know what that was at the time.
As an educator of the quantum mechanics of the Law of Attraction, I navigate clients through the Process of Creating the Life You Want through this multi-pronged healing approach and through my speaking engagements."
The Consciousness Cultivator
Utilizing multi-pronged consciousness modalities, Michelle has helped many people of all ages and backgrounds awaken and expand their inner power. As well as construct the communication highway between the self and the Superconscious Mind (Soul).
The Consciousness Cultivator provides Sound Immersion Events, Educational Workshops, Vibrational Coaching, Past Life Regressions (PLR), Akashic Records Guidance, Future Life Progressions (FLP), and also Private and Public Channeling Sessions services as "now time" tools that are designed to transform spiritual growth and assist in the expansion of her clients' consciousness.
Contact Information
Website | Facebook | Twitter | YouTube | Instagram
info@theconsciousnesscultivator.com | (609) 379-3304
About The Metaphysical Mysteries Podcast
The Metaphysical Mysteries Podcast focuses on metaphysical principles, state-of-the-art science, and also, the practical application to help metaphysics make sense in today's world. We also discuss what metaphysics is, explain it, and connect it to other modalities. (sound healing, astral travel, reiki, psychics, energy, etc.). Practical applications demonstrating how these concepts are useful on a daily basis, with actual scenarios where applicable.
The Metaphysical Mysteries Podcast is the "go-to" place for everything metaphysical. We feature guests such as researchers, doctors, authors, scientists, and practitioners. Each episode also offers high-quality research about metaphysical topics. Interested in becoming a featured guest on The Metaphysical Mysteries Podcast? Register to become a guest here!